Warm Winter Wishes from Woodsoak Wines, Robe
Posted on
Well, here we are – we can't quite believe it's winter already! We hope you're keeping warm with a glass of your favourite Woodsoak wine in hand. It's been a busy first half of the year here at Woodsoak Wines, Robe. We thought we'd pause for a moment reflect on some highlights and share some exciting developments to make your taste buds tingle.
Harvest Highlights from the Limestone Coast
Our vineyard has been buzzing with activity as we harvested an exceptional selection of Pinot Noir, Merlot, Shiraz, and Cabernet Sauvignon grapes. The cool Spring and Summer resulted in lower yields and a longer ripening period which has enhanced the flavours, creating wines with finesse.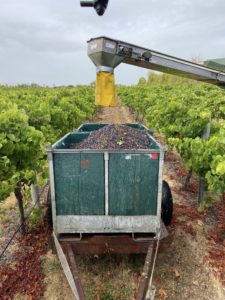 Enchanting Garden Events in the Heart of Robe
Our beautiful garden featuring our Limoncello Caravan Bar continues to be the perfect setting for memorable events. With our marquees, outdoor heaters, sofas, and games, it's the perfect spot to unwind with a drop or two.
Thank you to everyone who supported our whimsical and witty cabaret, 'Whining & Dining'! Your participation, laughter and appreciation were a joy to experience.
We also had the pleasure of celebrating the Seymour College boarder parents for their annual retreat and loved hosting a special friend's 60th birthday with loads of shenanigans. The recent June long weekend saw a steady flow of tourists basking in the sunshine with their wine, cocktails, mulled wine and samosas.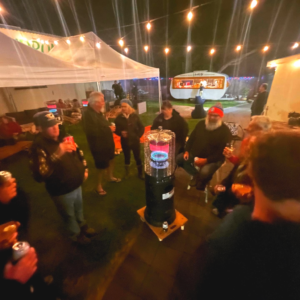 A Sneak Peek of a New Release
And now, for the most exciting news… mark your calendars for September, because we have a delicious new wine release coming your way!
Can you guess what the Farmer has named it? That's right, the Woodsoak Wines matriarch finally has her own label. The Sonia Sparkling Red is sure to be a palate pleaser.
Young designer, Millie Dopheide, has truly captured the essence of this new wine with a vibrant and fabulously fun label. Stay tuned for our launch!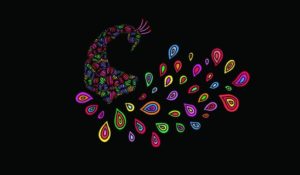 A 21st Birthday Special
This winter marks a special birthday in the Legoe family. Vijay is turning 21, and to share the birthday love we're offering a 20% discount off 6 or 12 bottles purchased. Use the code PEACOCK20 when ordering to receive 20% off until 31 August 2023.
Order online
, select your preferred drop (6 or 12 bottles), enter the code at checkout and raise a glass to celebrate Vijay's special day.
Also, check out our exclusive
Soakers Club
and all the perks that come with it, including priority access to our new releases such as our Sonia Sparkling Red.
---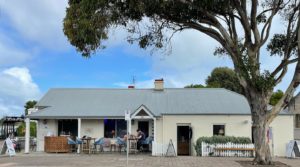 Please join our mailing list to stay tuned for upcoming events and as always, thank you for your ongoing support. We couldn't do this without you.
Cheers to keeping warm and staying safe this winter, see you all soon
Will, Sonia, Vijay, Raj, Rani and Molly Legoe